Welcome To Roylands Farm Cottage Bed and Breakfast !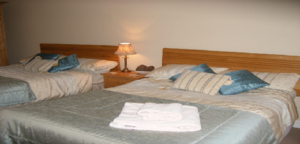 Roylands Farm Cottage is situated in beautiful countryside on the outskirts of Bristol and within a 5 minute drive of the Almondsbury interchange where the M4 and the M5 meet. It truly is the perfect Bed & Breakfast location providing peace and tranquility with one of the UK's largest cities and motorway networks just a stones throw away.
For Booking enquiries Call us on :- 07791221102 Or 07768286924
If you're looking for a family break or a place to call home when you're away on work, our North Bristol B&B will be ideal for you. We are close to many attractions, some of which can be found here.

Just let us know what you require and we will do our best to accommodate you.
What does our Bed and Breakfast have to offer ?
We provide a homely relaxed atmosphere, with a happy to help attitude.
Guests of our B & B. Why be confined to your room when there's a comfy lounge & conservatory to use.
Roylands Farm cottage bed & breakfast is furnished to the highest, modern standard.
Roylands Farm Cottage B & B has a warm and comfy spacious feel.
We have WIFI throughout the B&B so if your away from work or home you can still access the Internet.
The Bed & Breakfast offers full kitchen facilities for use for business travellers and weekend guests alike.
Large downstairs room accompanied by a wet room that is suitable for families or guests that find stairs challenging.
Rooms are ensuite with exception of one which is serviced by a modern private bathroom.
Safe ample off road parking.
What People Say About Us
"Lovely family run B&B"
We, family of five, stayed for two nights while seeing friends nearby. We were made very welcome in this family run B&B on a farm. Was great with young children to have a full kitchen facilities available to cook for the children, while we got the takeaway from a fab Chinese that was recommended by Jane, the lovely owner. Great location near Bristol, M4 and M5 but still in a beautiful countryside with fantastic West Country hospitality. I would recommend for anyone needing a comfortable bed for a night!
Surrey Johanna
"Homely & relaxing"
We stayed one night while visiting in the area but it was a real treat to stay in his lovely homely atmosphere. The bedroom we had was large and very comfortable with a wet room. The fact that the kitchen could be used as and when we needed made this feel like home from home and the delicious full English breakfast Jane served, set us up for the day. Highly recommended..
Amelet - Wickford - United Kingdom
See all Our Trip Advisor Feedback
Keeping in touch with Roylands B&B with our social media web pages.